Nov. 13, 2019 10 min read
How to build an IoT product from scratch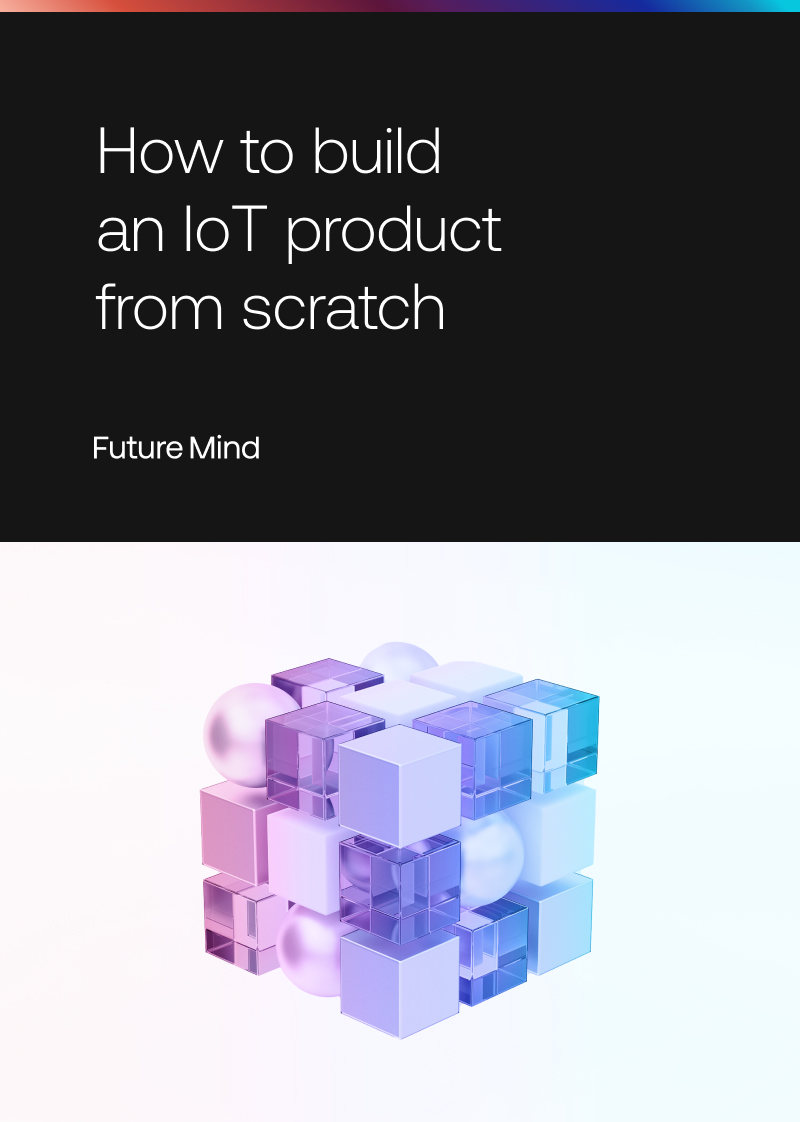 Internet of Things brings a lot of possibilities virtually in every industry. IoT solutions provide more data to make better decisions, save money and make people's lives healthier, safer and more convenient.
In this e-book you'll find the following information:
What is the current status and directions for the development of the Internet of Things,

Which industries will benefit most from implementing IoT solutions,

9 ideas for products that you can implement,

How the entire process of developing the IoT platform looks like.
Thanks for signing up
Now please check your inbox.