Happy users are loyal users
As we know from research, customer experience affects whether customers remain loyal.
75% of customers said they were likely to make another purchase after a shopping experience they rated as positive
57% of customers who had a negative experience with a product do not plan to buy it again
89% of consumers are willing to switch to another product/service provider after a bad experience
(Sources: Consumer Incentives 2019: The Digital Transformation of Rewards, Rebates and Loyalty; Kelton Research; "Customer Experience Impact Report", Harris Interactive)
At the same time, according to Time magazine, 80% of companies say they deliver excellent experiences, while only 8% of their customers agree.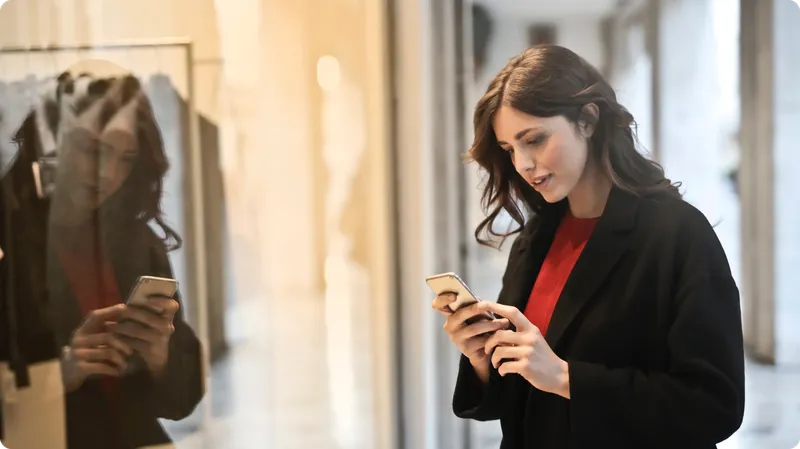 Phygital is all about combining the physical and the digital through technology to deliver unique experiences and value to customers. Phygital is not simply the same as omnichannel or the sum of experiences from both worlds. It provides more opportunities at the many diverse points of contact between the user and the brand ecosystem.
That's right – the user! There is no phygital without a user interested in interacting with the brand. So how do you create a digital product ecosystem driven by user needs?
Understanding user needs in the context of digital products
When thinking about user needs in the context of digital products, we can imagine a pyramid. The analogy to Maslow's hierarchy of needs is very much justified here. Not only does it imply sequentiality, but its typical visualization, a pyramid, shows that we need to build the base first to add more floors later on.
The most basic of user needs
In Maslow's case, the bottom of the pyramid is formed of basic needs related to human physiology. In the case of user needs, it's composed of answers to some basic questions: does the system work? Does it work reliably? Does it work the same way every time? Does it do what it's supposed to – is it effective?
These are the most basic issues: the user does not need a product that does not work or does not fulfill its basic function. In short, the foundation of a digital product is efficiency.
Building the pyramid
Once we have an affirmative answer to these basic questions, we can build the next floor. It's time to talk about ease of use. The days of complex systems that the user learns "by heart" are nearly over (although there are still, of course, some specialized in-house, technical systems, where getting anything done requires the user to first undergo complex training).
Modern users are simply used to intuitive solutions. If they come across an incomprehensible or unintuitive application, website, or interface, they will quickly give up and look for an alternative.
Ease of use means all sorts of shortcuts, prompts, hints, and paths designed consistently with end-user needs. Still, we can describe this dimension as a level of pragmatism. Something being easy to use is not an added value for the user, it is a standard.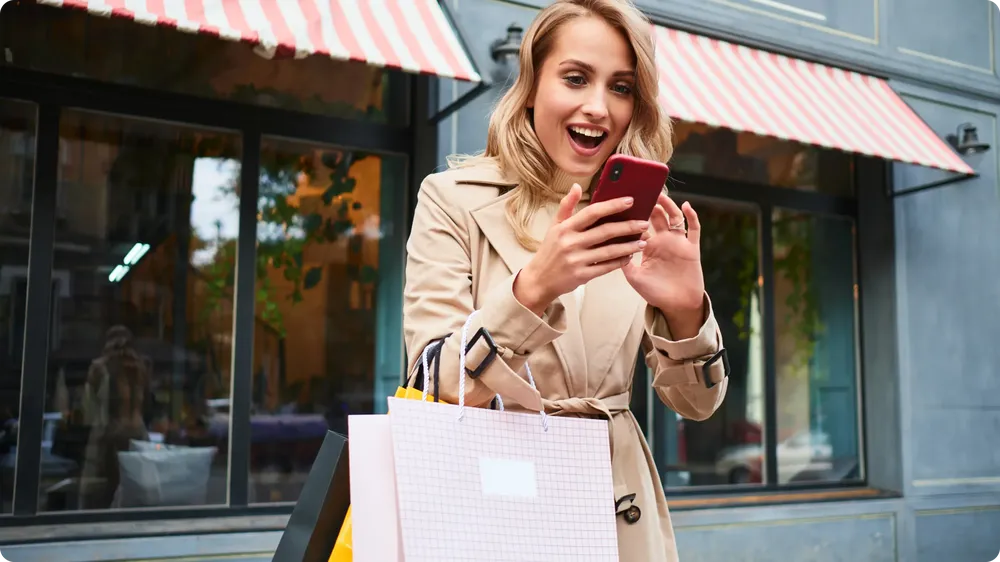 Creating real added value
We can call the upper half of the pyramid of needs the hedonic layer. This is where we provide the user with additional value beyond the standard I described earlier. So, the third level of the pyramid is what builds attachment: all types of measures that make the user desire to use the digital product again.
We can look at the act of building value very broadly, starting with creating habits, that is, making the user connect certain goals with our solution. This is, for example, creating buying habits or the habit of paying in a certain way.
We build attachment by providing additional value, so, satisfying higher-order needs such as convenience, adapting to changes, making things easier, achieving benefits through regularity. In short, it is meeting the actual needs of the user and offering solutions that give real, tangible benefits.
Bringing smiles to users' faces
The top of the pyramid of needs in a user's interaction with a digital product is joy. The icing on the cake. Giving the user something extra, something they didn't expect, yet it makes them feel better. In a literal sense, the goal here is to make people smile and feel positive emotions – to cause the right chemical reactions. This is how to build great user experience.
Some elements related to personalization can serve as an example of such extras. The product "learns" the user, their preferences, and habits – and meets them through prompts, reminders, and suggestions that the user actually finds useful.
Another way to include engaging elements in a digital product is through gamification, i.e., encouraging the user to complete some small tasks and providing rewards along with a sense of satisfaction from achieving the goal in return. Just like in games, which make us happy when we manage to win something.
Another example is making the user feel they are doing something good, have helped someone, have caused the world to be a little better with their behavior. This includes donating loyalty points to charity or informing the user about emitting less CO2, planting a tree, or donating a percentage of their purchase amount to be spent on food for impoverished populations.
Finally, products can also reassure the user that not only did they do the right thing by using our solution, but they also got an additional benefit: saved time or money, got access to unique offers, etc.
As we can see from the examples above, the benefit can bring a smile without necessarily having to be measurable or quantifiable. What matters is what the user feels.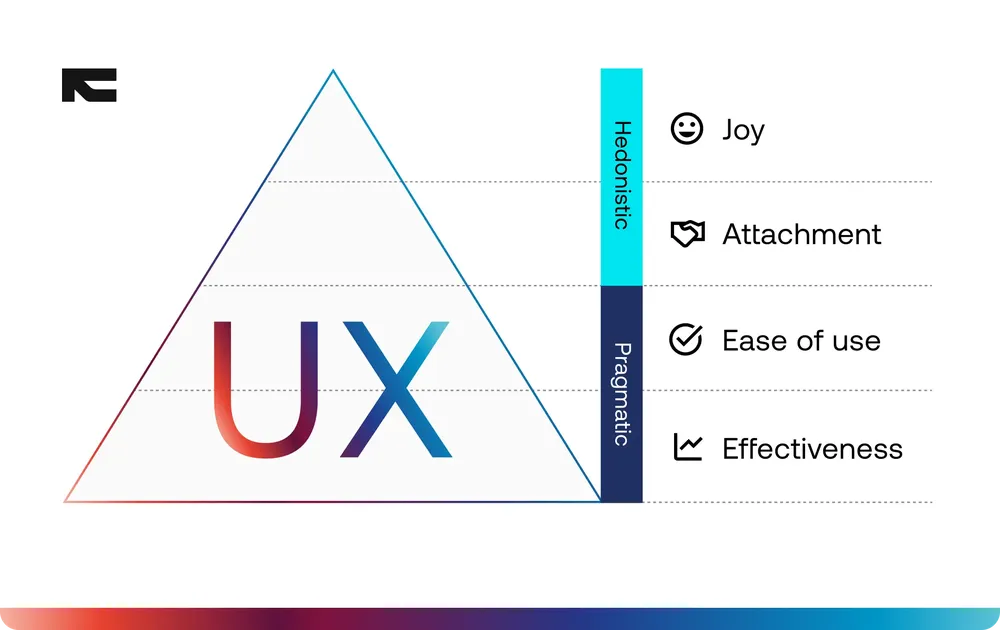 Diagnosing user needs
All right, so, how to use all this knowledge in practice? How do we make our users smile? The answer is simple: by knowing their needs. Without this, we won't be able to empathize with them and find out what will make them happy.
Back to the pyramid: for that icing on the cake in the form of a smile to actually appear, it is equally important to build a solid foundation and the remaining floors underneath the top one.
If we want to understand user needs at all four levels, we need to involve the future recipients of the product in the process of its creation. We do this at the very beginning, in the phase we call the Discovery phase.
Here is where we try to get to know our users and describe them, recognizing both elements that are present in the entire target population and the differences that allow us to create segments. To do this, we use quantitative methods that show what the proportions are and what needs we should satisfy first.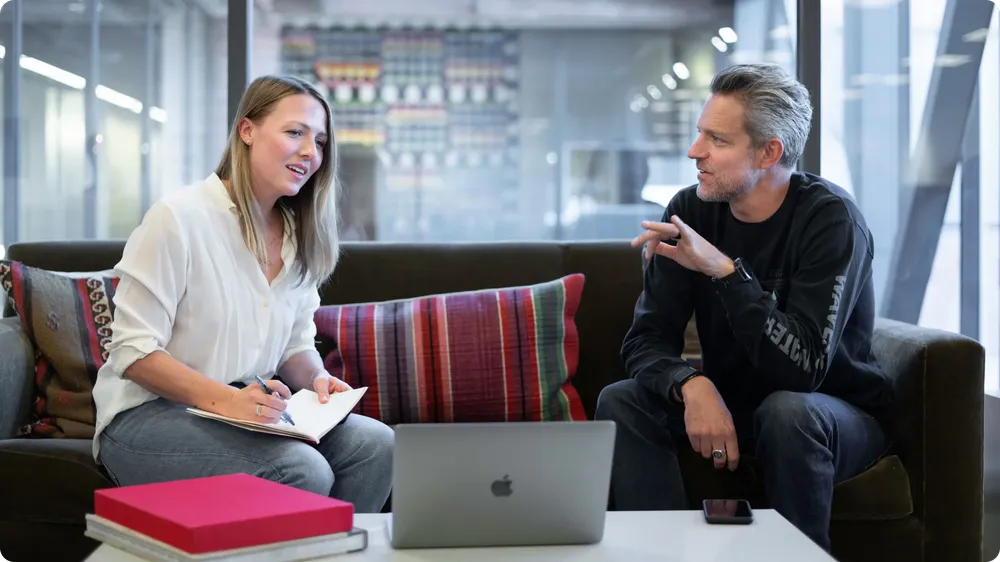 Exploring users' inner worlds
However, acknowledging and describing users is not enough to fully understand them. We need to go deeper, to also discover what is important, but exists beyond declarations. This is when we use qualitative and ethnographic research. We conduct it within already identified segments, digging deeper into their needs and the factors that shape them, and learning about the environment that influences the context in which they appear.
Finally, we compare declarations with actual behaviors, observing how users react to certain solutions, discovering patterns, and exploring the implications of users' intuitive reactions. We use projective methods to learn about needs that the people we study may not realize because they can't even name them.
With such data, we can create personas and customer journey maps and identify key touchpoints – the tools we need to design customer experiences in an informed way.
Translating our understanding of user needs into business value
Where's the money in all this? Knowing users and their needs, empathizing with them, being proactive about meeting their requirements and adding positive emotions (the top of the pyramid) undoubtedly allows us to achieve several business goals:
Increase adoption and opportunities for organic expansion of our product's reach in the marketplace
Make processes easier, thus increasing engagement and conversion rates
Accustom users to the solution, build habits and positive associations, thus creating loyalty
Exceed expectations and give something extra, which will make the user become our ambassador in their communities
Research should thus be treated as an investment that benefits both the business and the user. This calculation is not always straightforward. Sometimes, the implementation of recommendations drawn from research will require considerable investment – the more technological debt our organization faces, the larger its scale.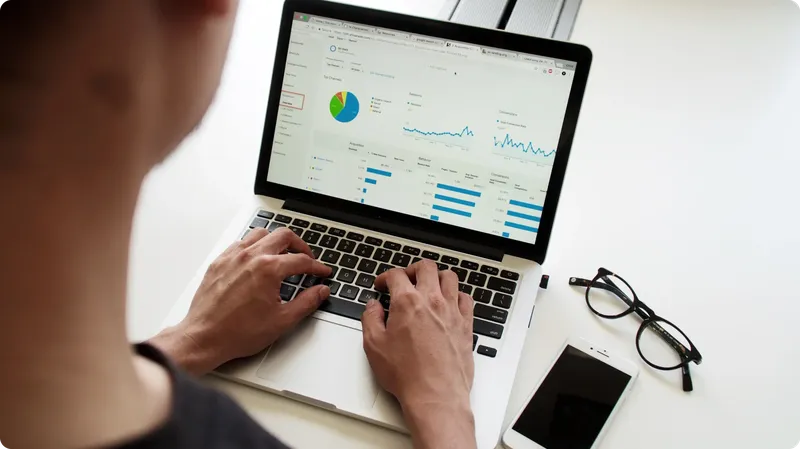 But remember that change can be spread out over time, and research also yields recommendations for changes that can be implemented at a low cost and that will actually impact the user experience. Such low-hanging fruit should be sought out first.
Performing research work in the early stages of design also decreases implementation costs. The equation is very simple here: the more potential problems are eliminated in the Discovery phase, the cheaper the implementation and the lower the risk of costly reworks. By listening to users, we reduce uncertainty.
What comes next?
Users, their environment and the contexts in which they use products are constantly changing. All this results in current user needs evolving and changing importance as well as new needs being generated. Consequently, we need to keep in mind that the solutions we create for users need to keep evolving as well. To make this happen, it is necessary to monitor key indicators related to behavior and conduct research to test possible directions for this evolution. This is the only way to develop products in an informed and genuinely user-centered way.