In the ever-evolving world of IT, we've seen a constant evolution of work methodologies. Agile frameworks have become the norm, and one practice that seamlessly aligns with this trend is usability testing – a flexible approach to assessing user experience.
This UX research method turns out to be highly effective in spotting design errors and enhancing the quality of delivered products. What is usability testing and why is it the real deal?
What exactly are usability tests?
Usability tests are a subset of User Experience research methods, falling under the umbrella of qualitative research.
They aim to answer the questions of "what," "how," and "why." Typically, these tests involve relatively small sample sizes, as opposed to quantitative research. They're frequently conducted during design processes, particularly within the IT industry. Their popularity stems from the substantial value they offer, allowing researchers to quickly and affordably verify whether the created product is user-friendly.
Usability tests come in handy when talking about both digital and physical products (for example packaging). They're also ideal for evaluating phygital solutions like in-store product scanning apps that bridge the gap between the real and virtual worlds.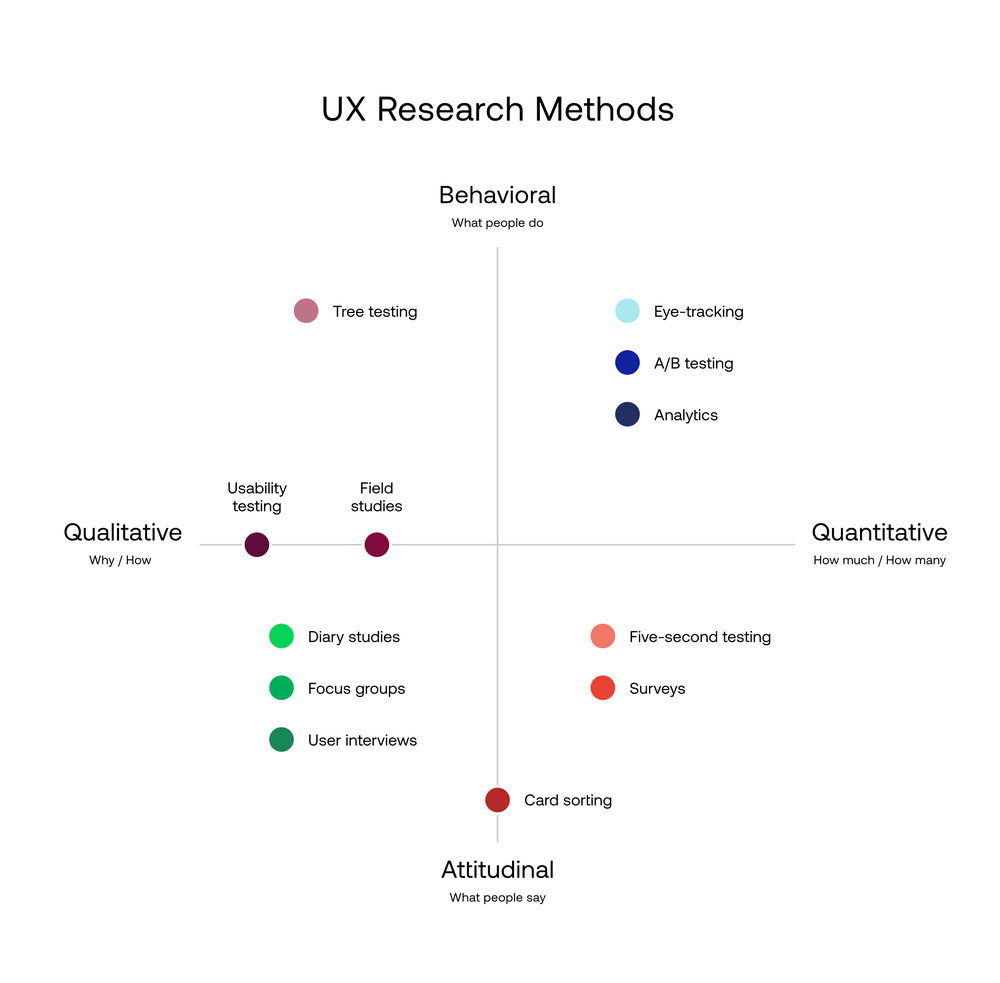 Usability testing in real life – what does it look like?
Usability tests center around placing the user in front of a particular task and drawing conclusions based on observations of their actions. This sets this method apart from in-depth individual interviews (IDIs), where insights are gleaned from participants' verbal declarations.
When it comes to evaluating usability, insights gained from observing real user behavior tend to be more dependable. For instance, when evaluating an account registration process, it's more effective to have a participant actually create an account and observe their actions, rather than solely relying on their opinions about the process.
Tasks performed by users in such tests should closely resemble real-world scenarios of product usage. It's considered good practice to avoid inserting leading hints in task content and instead offer a straightforward context for why someone would engage in a particular task. This approach helps participants immerse themselves in the research situation.
Need an example? To evaluate the intuitiveness of a banking app's settings path, the task could be formulated as follows: "Imagine you've recently relocated to a new city. Please demonstrate and explain the steps you would take to update your address in the banking app."
In the task above, I intentionally didn't use terms such as "settings" or "user data" since they're already present in the app's interface. This was done to ensure that participants completed the task without any guidance or hints.
Similar principles apply to both moderated tests (conducted by a researcher during sessions) and unmoderated tests (self-administered by participants using dedicated software to display tasks and record actions).
Based on our experience at Future Mind, moderated usability tests, which frequently involve various research methods such as rating scales, task completion time measurements, in-depth interviews, or assessments of information architecture, tend to provide more comprehensive insights.
What's more, during one-on-one usability tests, it's possible to collect supplementary data by tracking participants' eye movements or measuring their galvanic skin response. In such situations, it's also typical to have a moderator on hand for technical purposes, especially when carrying out tests in controlled settings or with product prototypes.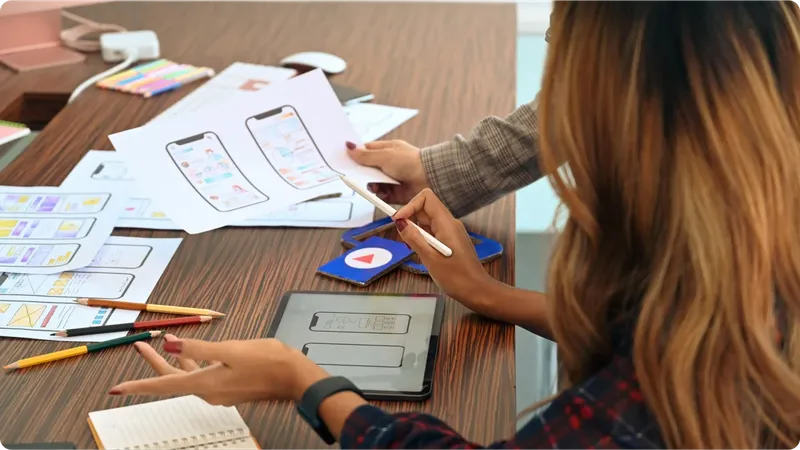 How do we conduct usability tests at Future Mind?
A standard usability test session at Future Mind usually spans from 30 minutes to a maximum of 1.5 hours, depending on the number of tasks and the complexity of the scenarios involved. We aim to steer clear of overly lengthy sessions to maintain participants' focus, as it directly impacts the trustworthiness of our research outcomes.
We also promote active participation from as many stakeholders as possible during the test sessions. To enhance convenience and accessibility for them, we provide real-time streaming of the tests, offering both a perspective from the research room's camera and a view of the screen of the tested device. This approach helps observers gain a deeper understanding of the test results and delve into the minds of today's consumers .
Top benefits of usability testing
The primary goal of usability tests is to assess how users interact with a product and identify any issues well in advance. But why is it worth conducting these tests?
The answer is simple, just like with other research methods – in the end, it all boils down to achieving long-term savings. The sooner you uncover usability problems, the lower the costs of rectifying them, and the fewer dissatisfied users you'll have to contend with.
That's why it's recommended to integrate usability tests into the initial stages of designing new features or products, well before the development phase begins. This proactive approach prevents the costly scenario of investing time and resources in solutions that ultimately prove non-intuitive for users. Have you ever wondered why some leading players in e-commerce and banking opt to subject every change to user testing before implementing them in their apps? Well, that's the reason.
As mentioned earlier, usability tests are incredibly versatile and can be used to assess existing products. They also provide an excellent foundation for the creation of a new product version, making it possible to address user needs right from the beginning of the redesign process.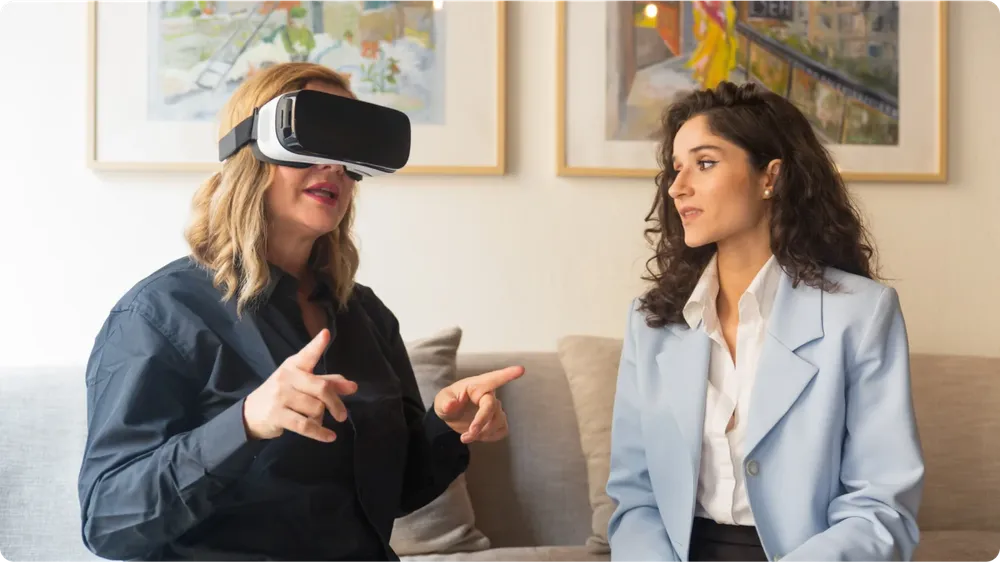 What about RITE?
A more agile approach to usability testing is known as RITE, which stands for Rapid Iterative Testing and Evaluation. In practice, this method involves subdividing the test sample into smaller groups and implementing changes during planned breaks between test sessions.
During a traditional usability test, you would assess 12 users, analyze the results, generate a report, and then determine the next steps for your product. During RITE tests, those same 12 users are split into three groups of four. After each group's testing, there's a scheduled break during which researchers and designers collaborate to iterate on the interface based on insights from the previous sessions.
What makes RITE tests noteworthy? They make it possible to test potential solutions to observed issues and ensure that, by the end of the project, researchers and designers clearly understand whether they've effectively addressed existing problems.
However, RITE tests do come with their limitations. Firstly, they're longer compared to standard tests because of the required breaks. Secondly, engaging designers in the research process can increase costs. Moreover, RITE testing only works for assessing prototypes, as introducing changes to a fully developed product is much more time- and resource-consuming.
At the end of the day, when weighing the advantages and disadvantages, RITE tests provide a favorable overall balance. While they may not be an ideal fit for every situation, at Future Mind we appreciate the flexibility this method provides and consider it a valuable approach for improving the effectiveness of certain research processes.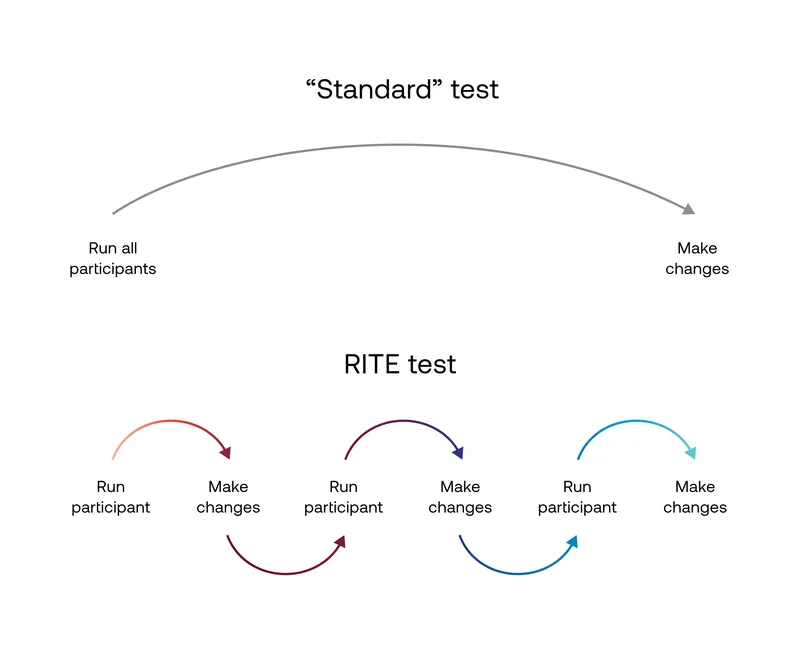 The takeaway
Usability tests allow for dynamic evaluation of products and offer a remarkable level of adaptability. Their flexibility extends to both the range of items that can be tested (from existing products to prototypes, including physical, digital and phygital creations) and the methods employed during testing sessions.
Depending on the requirements of a given project, it's possible to seamlessly combine usability tests with other methods, such as in-depth interviews or rating scales.
At Future Mind, we're strong supporters of agile methodologies, and that's why RITE tests hold a special place in our hearts. Usability tests allow us to gain a deeper understanding of users' perspectives and translate that knowledge into more informed post-test actions , thus minimizing the risks of developing non-user-friendly solutions.