With digitization and ever-improving instant access to information comes great responsibility. Or rather, a big price to pay. In this instance, the currency is the average human attention span, which dropped by over 30% from 2000 to 2022, and is now at 8.25 seconds – less than what a goldfish has.
Knowing that user engagement is a tough nut to crack, you are probably wondering how to attract people to your app and make them stay longer. Below, you will find a brief summary of our recent webinar on mobile app growth acceleration, highlighting some of the most valuable insights shared by its participants.
Read on to learn how to achieve quick wins in user engagement and accelerate the growth of your app.
Webinar recap – methods of app growth acceleration
Although we co-hosted the event with Storyly in November, you still have a chance to watch it. Just follow the link to our recording of the Quick Wins in User Engagement: How Stories Accelerate Mobile App Growth webinar on YouTube.
In the meantime, here are some key takeaways from it.
Getting on the same page
During the discussion, I had the opportunity to talk to Barbara Kucharczyk (Digital Innovation Manager at Żabka) and Maciej Maćkowiak (Lead Product Manager at Super-Pharm) about their experience in addressing the issues related to user engagement.
Both guests agreed that one of the most crucial metrics of user engagement is monthly active users or MAU in short – this is the aspect you should try boosting in the first place. Barbara and Maciej were also joined by Irem Isik, the Head of Marketing at Storyly, who shared her knowledge on the subject. One of her observations is that even though people do have a short attention span on average, they can focus for a longer time if they want to .
But what are even quick wins?
As Maciej put it, the simplest definition of a quick win is "minimum effort, maximum results." Described in a more detailed way, "quick wins" is what you call improvements that are visible almost immediately and result in instantly noticeable benefits. Just like the name suggests, since it's easy and inexpensive to implement such changes, their delivery is fast – according to Barbara, the implementation process shouldn't take longer than 3 months .
How to improve user engagement
When thinking about quick wins you could introduce to your app, it's also important to keep in mind the fact that user attention is a finite resource. What exactly do we mean by that?
To quote Maciej: "We have to know who we're competing against. We like to think we're competing against other retailers in e-commerce. That isn't true—I'm competing against TikTok. I'm competing against Instagram." Simply put, your users also spend their time using different apps, not only the ones developed by your direct competition.
However, there are methods that will help you compete even against social media apps. What did the webinar participants suggest?
Short video content is king – nowadays, people prefer short video formats to longer textual content. As suggested by recent research , on average, website visitors will read only 20% of displayed words. What is even more interesting, 59% of senior executives would rather watch a video than read. So, in order to effectively engage more users (including high-profile ones), you could employ short-form videos across your communication channels.
Getting started in an intuitive way – you want your users to experience an onboarding process that is both simple and informative, instead of an overwhelming downpour of instructions. If you manage to personalize it, there is even a higher chance you'll make them stay longer.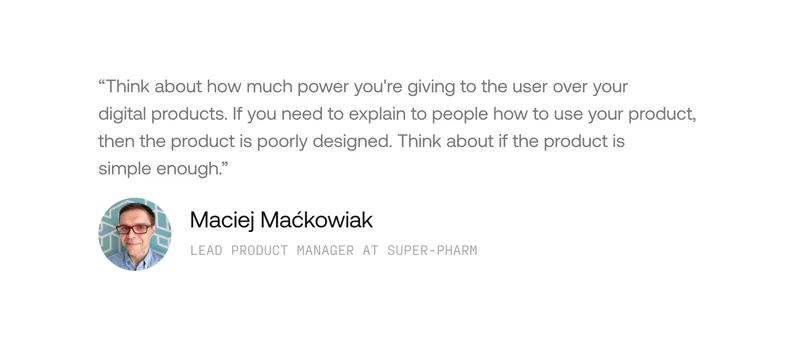 Get to know your users – if you do, you'll be able to personalize their experience, which will result in increased user engagement. The simplest way to learn as much as possible about the people using your app is to collect first- and zero-party data. This means data collected by you, either based on the app usage or directly from users, with their consent.
Rewarding experiences – another way you could improve user engagement in your app is by encouraging the users to keep coming back with the help of some incentives like a loyalty program. You can also take this idea even further and gather user feedback about the rewards.

Motivating and engaging app design – similarly to reward programs, gamification is a great method of connecting with your users and making them use the app on a regular basis. During our webinar, Irem presented a real-life example from one of Storyly's clients. They have employed a game with the goal of finding a surprise coupon; in order to have a chance of getting it, users had to visit the app for five days, uncovering one letter of the coupon each day. There is also an additional benefit to gamification: the user gets to familiarize themself with the app.
Regardless of the method you choose, it's important that you maintain a flexible approach when aiming for app growth acceleration with quick wins. Sometimes tweaking already existing features or tools might be enough to achieve your goal, while in other scenarios you'll have to implement an entirely new development.
Stories for mobile apps
Among the quickest and most effective ways of boosting user engagement are in-app stories, like the ones provided by Storyly. But what are they, and what exactly can you gain by introducing them in your app?
The platform's SDK lets you embed full-screen content in your own app. Because of how the stories are displayed, users gain a stronger connection with what you are trying to convey. Stories for mobile apps made with Storyly can function much like the Reels you might know from Facebook or Instagram, taking the form of images and short videos.
However, it's also possible to create in-app messages, polls, surveys or quizzes that request user data. This particular feature could prove extremely useful for you if you would like to learn more about the users and tailor their experience just for them, increasing user engagement.
Quick wins for the win?
As I already mentioned, trying to achieve quick wins in terms of app growth acceleration requires significant flexibility. Even after you've decided what features need to be included or adjusted, you still have to consider whether going for a particular quick win would be in line with your overall app development strategy.
Luckily, you don't have to tackle such complex issues on your own. If you are interested in improving user engagement in your app, Future Mind Solutions might just be the answer you are looking for. Thanks to our broad network, you'll be paired with our trusted partners who will help you build advantages in customer journey and increase your revenue.
Instead of building custom software, you can choose a much more cost-effective way of introducing a proven solution with our expert guidance based on our know-how.
Want to connect with your users? Let's talk about your user engagement needs