Own it
At Future Mind, we strive to take responsibility, be proactive, and deliver great results every day – no matter if we happen to be working on a small internal project or launching a crucial, high-stakes feature for an important client.
Taking ownership of our actions and decisions is required for cultivating a culture of accountability, but we take this value even further. While the end products of our work belong to and generate results for our clients, we still choose to treat them as if they were our own. In most cases, we build software from scratch, staying in close contact with clients and having a large impact on various project-related decisions.
This helps us not only ensure the exceptional quality that we're known for but also find purpose in the tasks we complete as we move towards the final objective.
This sense of ownership is also key to fostering a proactive mindset. At Future Mind, everyone is encouraged to take the initiative, look for out-of-the-box solutions, and contribute to projects with their unique talents and perspectives to create the best possible, most user-friendly, and business-effective outcome.
Meeting goals, no matter how ambitious, is much easier when we know that everyone is committed to their responsibilities and dedicated to our collective success.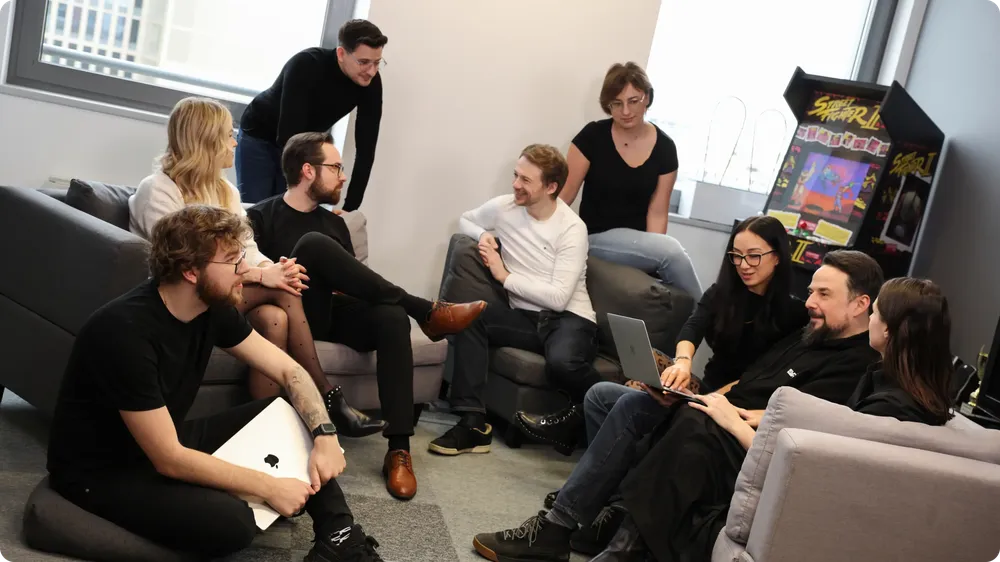 Grow
From interns to department heads and board members, everyone at Future Mind is constantly looking for ways to self-improve and excel. We realize that constant growth is crucial for staying relevant in a dynamic sector like tech, so we treat every project as an exciting learning experience and an opportunity to explore new techniques, frameworks, and methods.
Do we make mistakes along the way? Of course, but our culture of openness and proactivity means we learn from them as we go and perform continuous course corrections to ensure the final product will be nothing short of groundbreaking.
In a more day-to-day sense, our experts expand their skills thanks to exposure to a diverse portfolio of projects for companies in different sectors. We're privileged to work for leading companies in Poland and Europe. This means our contributors are regularly pushing the boundaries of innovation – like when we recently delivered the first complete digital transformation in the marina industry . Yes, we do like sailing a lot.
But working on diverse projects is not the end of the story. Our interdisciplinary structure means that professionals with completely different specializations get to exchange ideas and show each other the inner workings of their own worlds. This allows us to truly work as one and deliver cohesive products conceptualized and built by consultants, designers, and engineers who all understand each other's language.
Play for the team
While our experts are encouraged to develop their own skills at every opportunity, we also realize that the key to delivering outstanding results lies in effective communication and teamwork. Another important lesson to take away from the experience of sailing as a crew!
Every Future Mind team is much more than a sum of its parts. We place great value on enriching each other instead of just relying on individual contributions.
Our experts learn from each other in regular knowledge-sharing meetups where everyone is free to share their specialized knowledge or tech novelties. However, our collaboration is not limited to special events.
Actively supporting each other in our day-to-day is a great way to ensure that everyone is on the same page and gets to work in a transparent environment, making all processes more efficient and motivating.
None of us could get to where we are now on their own. That is one of the reasons why our culture encourages timely and generous displays of appreciation. Our kudos system makes it easy and fun to thank colleagues for their work, and every quarter, the most helpful employee receives a special bonus for all their involvement.
During our 15th anniversary gala, we took this aspect of our culture even further. After an internal vote, several employees received special awards for their unique contributions to life at Future Mind. The most helpful, the funniest, the most innovative... Just take a look at some of our winners yourself!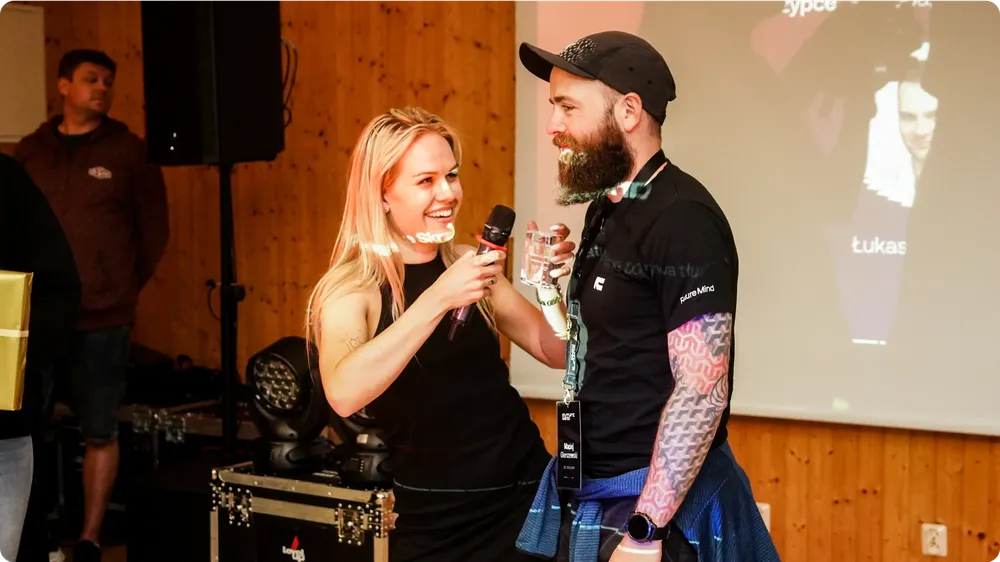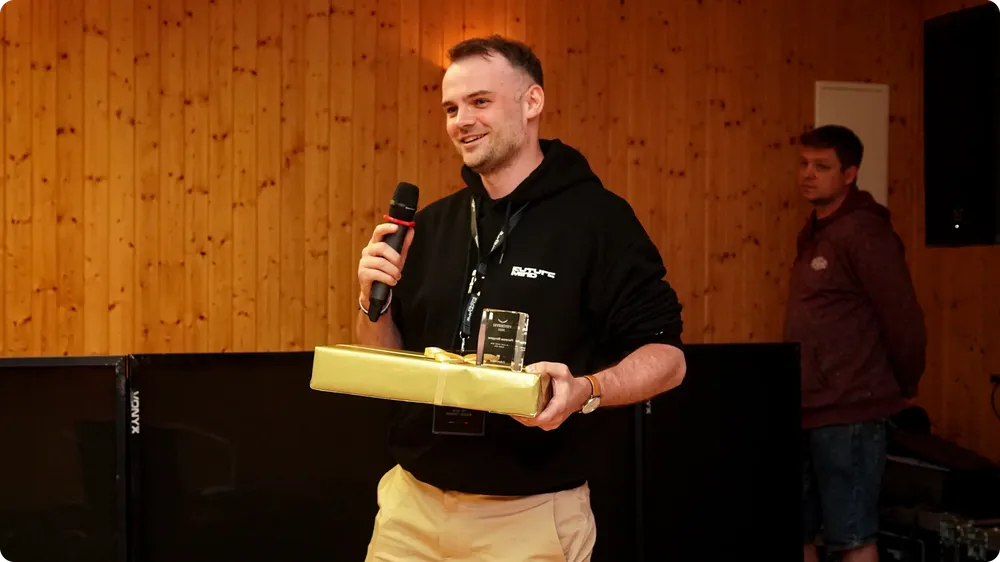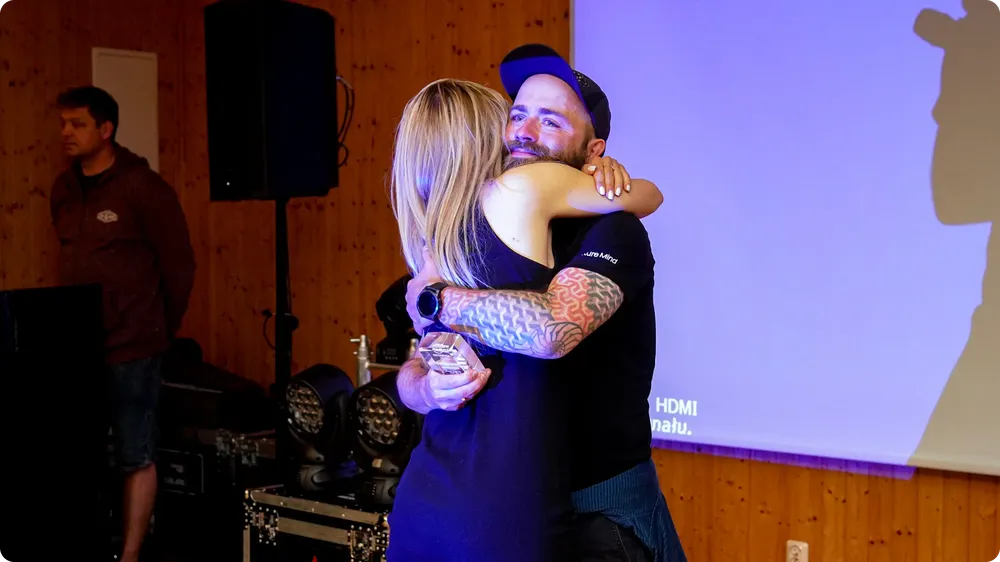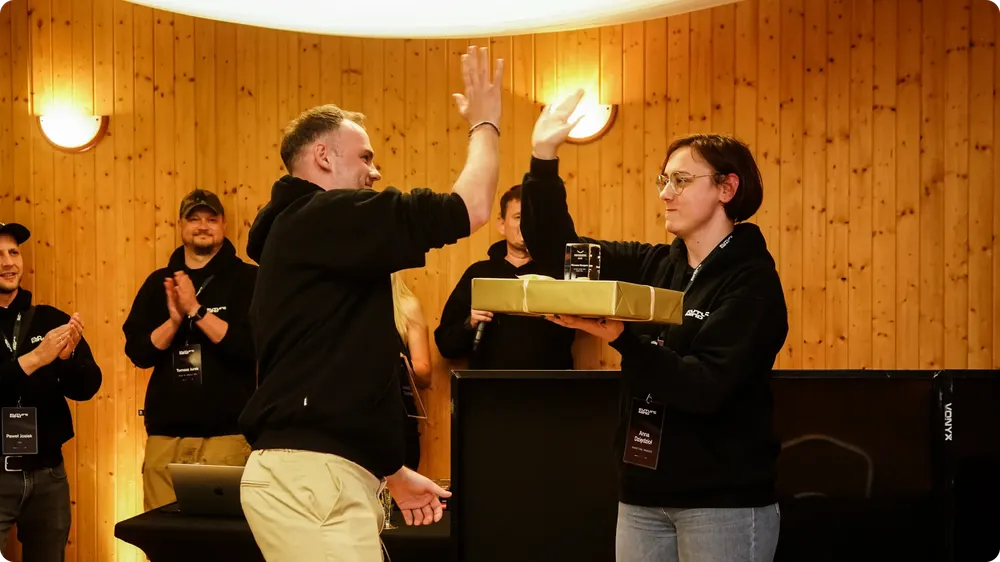 Empathize
As we complete task after task and sprint after sprint to deliver products and features, it would be easy enough to lose sight of the bigger picture. We know a great way to prevent that from happening, though: empathy.
Throughout all the necessary processes, we take care to put ourselves in the shoes of all stakeholders: our clients and their end users as well as our colleagues and all other collaborators.
By keeping other people's perspectives at the forefront of our minds, we contextualize all our tasks, no matter how small. This allows us to ensure that our actions are always aligned with both clients' business goals and our colleagues' related responsibilities.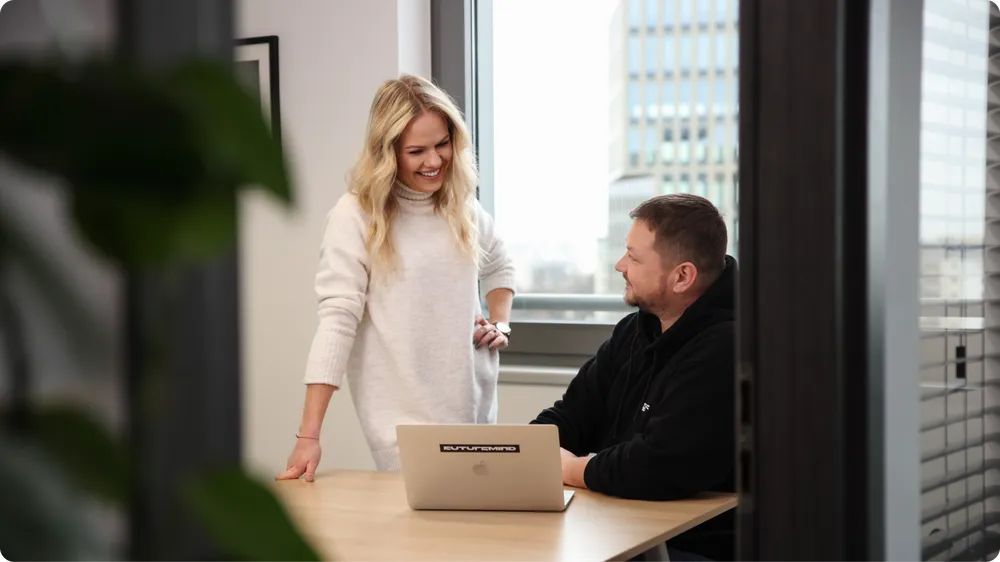 Enjoy the journey… and keep sailing!
Is it a walk in the park to build amazing digital products? Obviously not, every day brings new challenges and demands – at times, highly unexpected! But believe it or not, we still have fun in the process.
Even when some parts of our work are less enjoyable than we'd like, we still enjoy each other's company. And we make sure to find the time to give the friendships we've developed over the years the attention that they deserve!
Depending on their interests and locations, our employees organize various events throughout the year: chess tournaments, charity runs, board game nights… But we also want to give everyone the opportunity to have a great time together no matter where they usually work from.
That is why we celebrate every year of Future Mind's existence with company retreats, which in many cases include some exciting sailing fun and an opportunity to enjoy the beauty of nature. All employees are welcome to join and spend some time with colleagues they may not see much if they work remotely.
So, how did the Future Mind crew celebrate our 15th anniversary in Masuria? Words wouldn't do it justice. Better see for yourself!