Zapytaliśmy młode Polki i młodych Polaków w jaki sposób i jak często korzystają ze smartfonów i aplikacji – także podczas zakupów w sklepach stacjonarnych? Jak podchodzą do danych osobowych? Jak radzą sobie z trudną sytuacją gospodarczą, jak bardzo zwracają uwagę na wartości komunikowane przez marki i… czy wyobrażają sobie życie bez smartfona?
Link do pobrania raportu znajdziesz tutaj.
Sprawdź, jak naprawdę korzystają ze smartfonów i aplikacji młodzi użytkownicy, dla których era mobile to jedyne czasy, jakie znają.
"Bez telefonu? Nie znamy takich czasów."
Wiktoria, 24 lata
Sprawdziliśmy, jak wygląda rzeczywistość młodego pokolenia i co muszą mieć na uwadze firmy kierujące ofertę do tej grupy wiekowej.
Dlaczego młodzi?
W 2023 roku to właśnie młode pokolenie dyktuje warunki rozwoju wielu branż i wyznacza trendy. Polacy poniżej 35. roku życia nie tylko dysponują własnym czasem i pieniędzmi, ale też zapoznają z markami i technologiami starszych krewnych, kształtując tym samym dużo szerszy segment rynku. Firmy, które zaskarbią sobie lojalność najmłodszych konsumentów, mogą liczyć na szeroko zakrojone i długoterminowe korzyści.
Raport to 6 rozdziałów, w których poza wynikami z badania i wnikliwymi wnioskami znajdziesz także komentarze ekspertów Future Mind oraz perspektywę ludzi biznesu, specjalistów w swoich dziedzinach.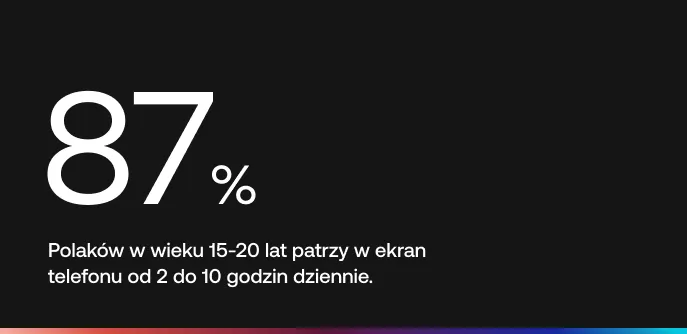 Młodzi i ich smartfon
"Młodzi kształtują rzeczywistość aplikacji mobilnych. Bardzo często są "rodzinnymi influencerami", którzy propagują aplikacje nie tylko wśród rówieśników, ale przede wszystkim przekazują je wcześniejszym pokoleniom. To oni pokazują je rodzicom, wujkom, ciociom czy rodzeństwu 35+. Właśnie dlatego to ich preferencje są tak ważne. Sukces całościowy aplikacji zależy od sukcesu w tej grupie wiekowej".
- Michał Laskowski, Dyrektor E-commerce marki Sinsay, LPP S.A.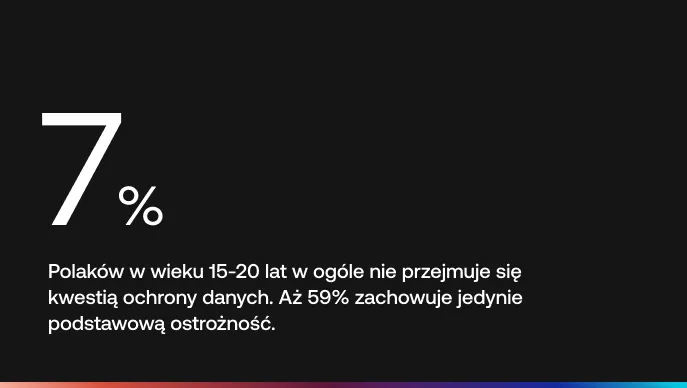 Młodzi i ochrona danych
"Kwestie prywatności danych od lat stają się coraz istotniejsze. Ten trend będzie rósł w siłę, a standardy narzucone największym globalnym graczom zaczną zmieniać całą branżę. Istotne jest, aby zanim pojawią się regulacje, firmy oferujące usługi i produkty cyfrowe nie skupiały się jedynie na działaniach zasługujących na miano privacy-washing, ale dla dobra najmłodszych użytkowników przyjęły standardy projektowania, które mają realny wpływ na prywatność w sieci".
- Izabela Franke, Head of Advisory Future Mind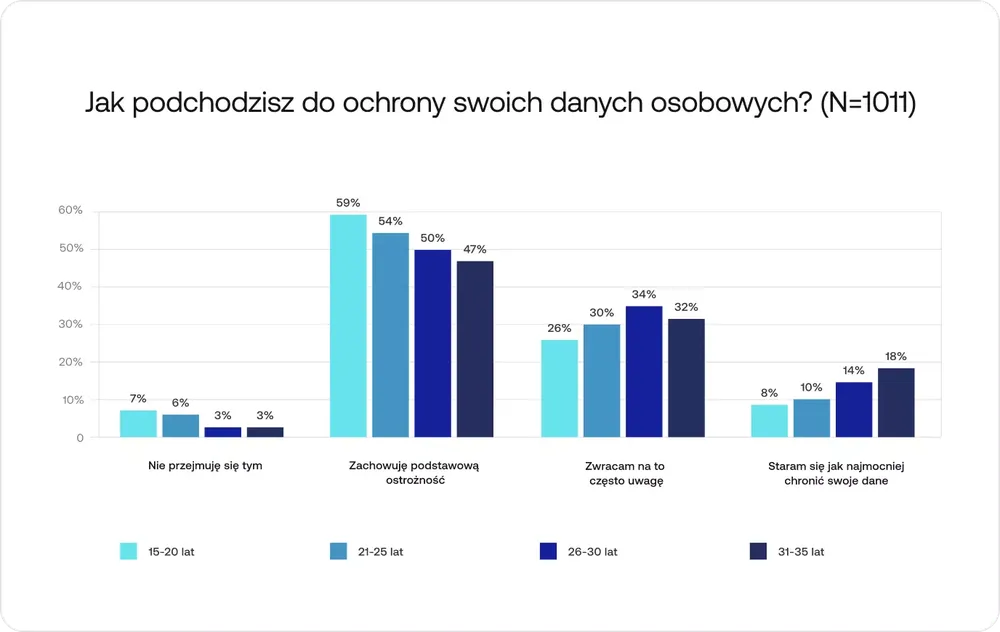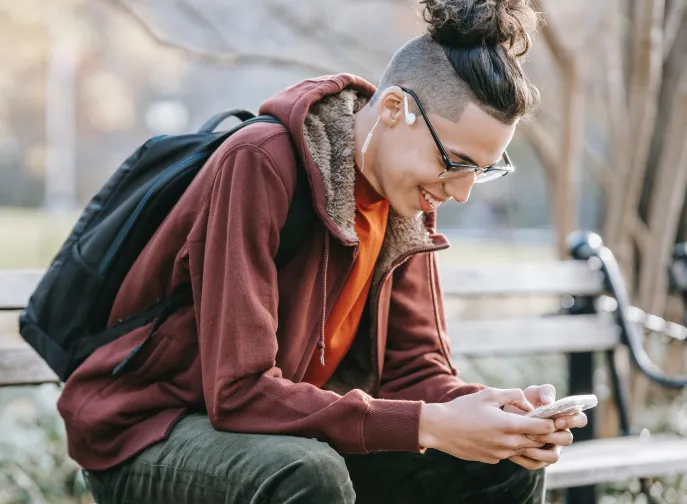 Młodzi i aplikacje mobilne
Nachalne promocje w aplikacjach mobilnych to jedna z najbardziej denerwujących rzeczy dla młodych Polaków.
"Aby skutecznie zaprojektować aplikację dla młodych użytkowników, niezbędna jest obserwacja ich zachowań z telefonem w ręku. Nie tylko to, co mówią, ale przede wszystkim to, jak reagują na interfejs".
- Łukasz Okoński, Head of Product Design Future Mind
"Blokuję powiadomienia z aplikacji ze sklepów odzieżowych (...) ciuchy to ciuchy, nie można za często kupować, a takie powiadomienia bardzo kuszą."
- Roksana, 23 lata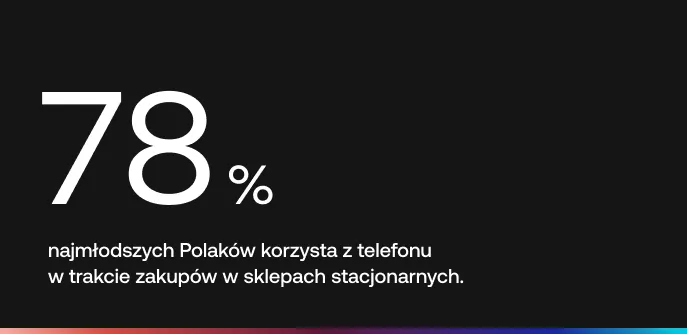 Młodzi i phygital
"Phygital nie jest synonimem omnikanałowości ani prostą sumą zalet świata online i offline. Jest zupełnie nowym środowiskiem, które pozwala na fizyczną interakcję z produktami oraz zapewnia ich lepszą dostępność. Młodzi chętnie korzystają z możliwości, które daje tzw. niekończąca się alejka (Endless Aisle). Zamiast wyjść ze sklepu z pustą torbą, wystarczy, że zeskanują kod QR, aby na swoim smartfonie sprawdzić dostępne kolory i rozmiary i zamówić produkt z magazynu centralnego".
- Jacek Wieczorkowski, Kierownik Zespołu Zarządzania CX Santander Consumer Bank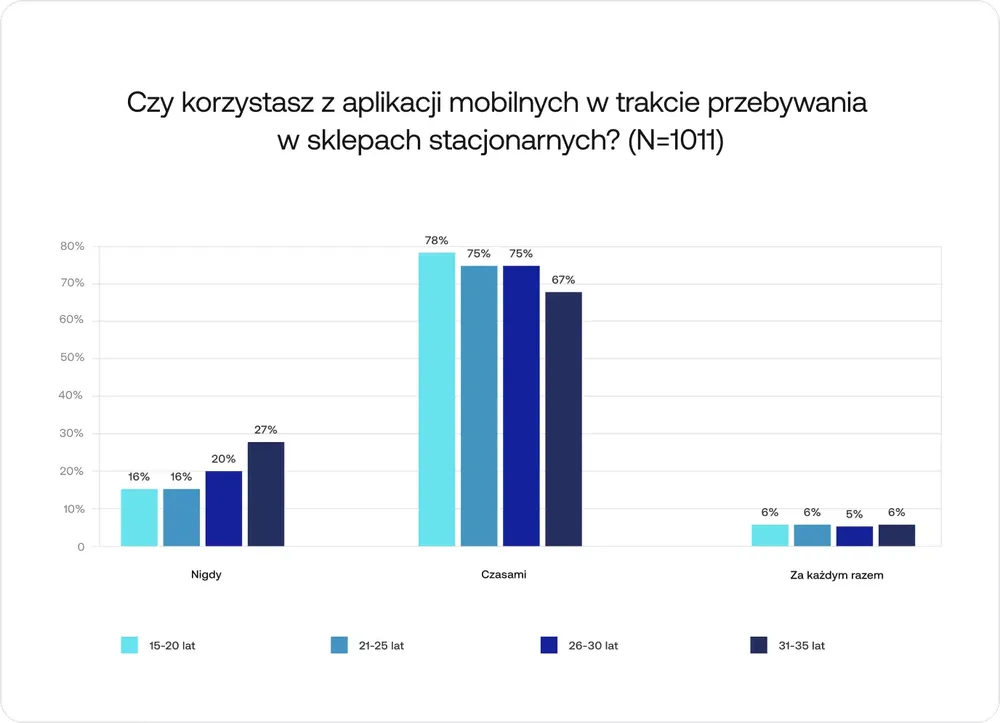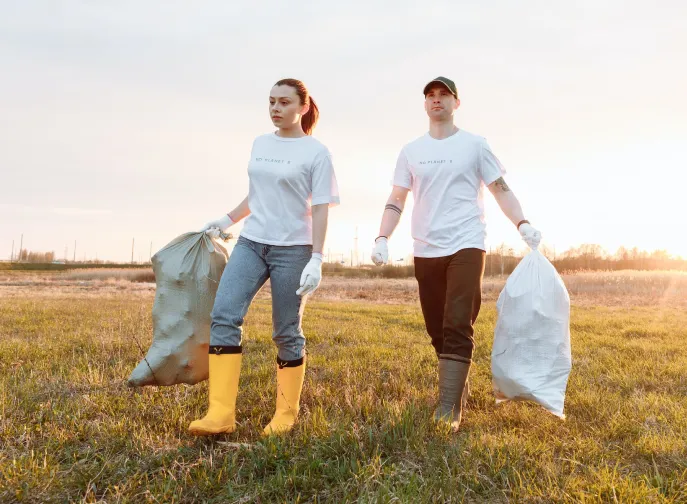 Młodzi i wartości
Wartości są istotne zarówno dla bardziej, jak i dla mniej zamożnych młodych Polaków - wysokość przychodów nie ma wpływu na ich podejście.
"Konsumenci coraz wyraźniej oczekują od marek angażowania się w tematy społecznie istotne. Czas neutralności nieubłaganie dobiega końca. Kluczem jest więc dobra analiza klientów. Marka musi wiedzieć, kim oni są i jakie wartości są dla nich ważne. Empatyzowanie z kupującymi jest konieczne do prowadzenia dialogu".
- Jakub Nawrocki, Lead UX Researcher Future Mind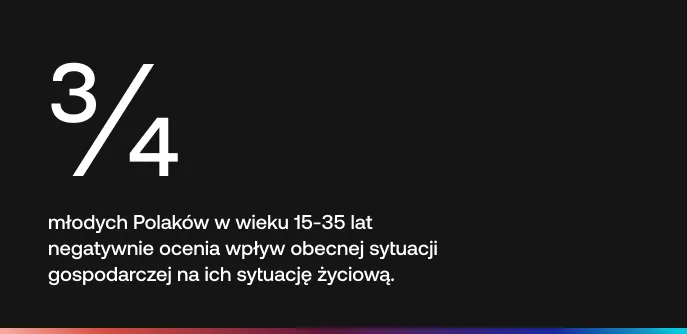 Młodzi i sytuacja ekonomiczna
"Telefon to więcej niż dostęp do zasobów internetu, to centrum zarządzania ich światem. A przez ten świat przetacza się właśnie kolejna cyfrowa rewolucja. Dołóżmy do tego globalny kryzys, walkę o naszą planetę oraz wojnę, która nie jest już ani abstrakcyjna, ani odległa, i będziemy mieć obraz szybkich i dynamicznych zmian, z którymi najmłodsi muszą sobie radzić każdego dnia."
- Izabela Franke, Head of Advisory Future Mind
Raport "Młodzi vs Mobile. Wpatrzeni w ekran, czyli o młodych Polakach i technologii mobilnej" powstał na podstawie badania ilościowego na grupie 1011 Polaków w wieku 15-35 lat (metoda CAWI) oraz badania fokusowego przeprowadzonych przy współpracy firmy Future Mind i SW Research w kwietniu 2023 roku. Patronat honorowy nad raportem objęły IAB i eIzba, a patronem medialnym są Wiadomości Handlowe.